23 Dec

Completion of Laboratory Test in Dorfner-Anzaplan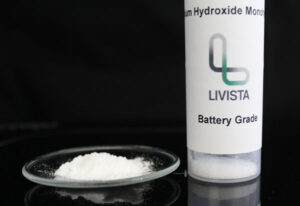 Livista Energy is happy to announce the finalisation of its Laboratory Testing of Lithium Raw Materials, performed by Dorfner-Anzaplan, Germany, which confirms the quality of the process designed by Livista as all raw material products, spodumene and Lithium carbonate were converted respectively in Battery Grade Lithium Hydroxyde Monohydrate and in Battery Grade Litihum Carbonate as expected.
Livista Energy is now starting testing Li-Sulfates from the numerous battery recycling producers we are in negotiations with preparing ourselves to fill the supply chain gap currently existing in Europe, with the aim to ensure Lithium circular economy in Europe to the maximum extent.
In parallel of our recent Pre-Feasibility Study, testing processes have been completed in the Dorfner Anzaplan's laboratories with a variety of lithium raw materials.
Livista Energy's recent design upgrade of its plant capacity considers 2 plants of 30 000 Mt of LiOH and 10 000 Mt of LiCa battery grade with the potential to use only recycling battery feed stock material if available.
Each plant shall provide enough lithium battery grade for the batteries of 850 000 EV.
It will allow to create thousands of direct and indirect jobs, contributing to make Livista an essential piece of the EV supply chain in Europe and a precursor of the circular economy of Lithium by developing local cooperation.